2 tags
Lena Katina Without t.A.T.u.
One of the most famous comebacks of Russian showbusiness - the return of Lena Katina, who, for some time, disappeared from the radar, giving the odds to her former colleague from t.A.T.u. Julia Volkova. But now Katina is in the saddle once again. Lena Katina- the redhead from t.A.T.u.- does not make an impression of the former member of the most successful and loud Russian project. Arriving at...
5 tags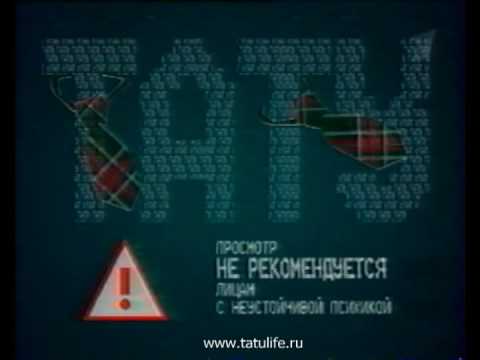 1 tag
1 tag
1 tag
Lena Katina Interview on Maximonline.ru
Lena Katina was interviewed for maximonline.ru, the only new thing she had to share regarding her project was about pledgemusic.com:  "You begin a presale of the album, meaning you start selling it before it is finished. People donate money for you to do this album and then they receive it…Right now I want to release the presale of a triple album which will contain all of my solo work...
3 tags
"Новая Модель" -interpretation
cлова не слышно – автопилоты / Can't hear words, autopilots включили запись - аплодисменты. / The recordings have been turned on, applause  вот так все вышло - неважно кто ты, / This is how everything turned out, no matter who you are такие эти эксперименты: / These kinds of experiments: This person is not paying attention to the words of others and is acting on "auto-pilot" a.k.a....
2 tags
"Обезьянка Ноль"- interpretation
Although many people believe this song is about Ivan and his "control" over Lena and Julia, "Обезьянка Ноль" seems to be about two people longing for each other, the kind of longing you feel in a long-distance relationship.  Никому никто не виноват / Nobody is at fault for anyone Каждой луже по своей луне / Each puddle to it's own moon Только больше нет координат / Except...
2 tags
1 tag
1 tag
3 tags
"Не Верь, Не Бойся, Не Проси"- interpretation
Разные ночи, разные люди / Different nights, different people Хочет - не хочет, любит - не любит / Want, don't want, love, don't love Кто то отстанет, кто-то соскочит / Someone will fall back, someone will jump off Кто-то устанет и перехочет… / Someone will get tired and want something else… Кто-то закрутит провод на клеммы / Someone will wrap a wire around the clamps Кто-то замутит новые темы /...
3 tags
"Вся Моя Любовь"- interpretation
Though unusual in the selection of words, this song is simply about a relationship that is over. ощущения / feelings искажения… / distortions… я же и не я / i am not i кажусь… / it seems у реки во сне / by a river in a dream огоньки и снег… / lights and snow… таю и кружу / melt and spin кружусь… / i am spinning… The person is going through all sorts of feelings and emotions which are all over...
2 tags
2 tags
2 tags
3 tags
t.A.T.u. on Mayak Radio
You were together for many years, why did you decide to split? Yulia: First of all, everyone had their own life…children appeared. To continue doing something in this direction did not make sense, neither was going on stage at 25 years old in plaid skirts.  Lena: We all decided that it's time for a change and to move forward, we both wanted to do solo careers. But, why? Isn't it...
4 tags
2 tags
1 tag
1 tag
1 tag
2 tags
Watch
2 tags
2 tags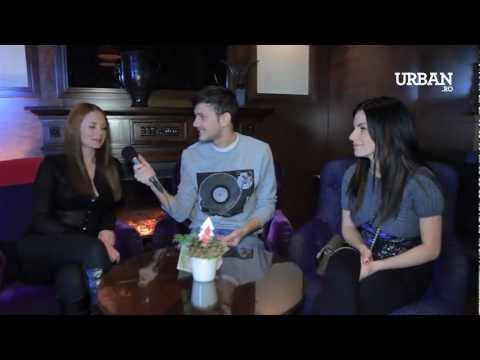 2 tags
Watch
t.A.T.u. on TMZ
2 tags
Watch
13:20 Julia mentions their appearance on The Voice in Romania, laughing and saying she understands how funny it is to be on a show with that name when she has lost her voice 16:34 Ivan mentions that each girl has a solo carrer and jokes by saying, "No one cares", and says the important issue is if they will sing together again 16:44 Lena makes fun of Yulia, saying, "How can I...
1 tag
1 tag
1 tag
1 tag
2 tags
1 tag
1 tag
2 tags
2 tags
3 tags
1 tag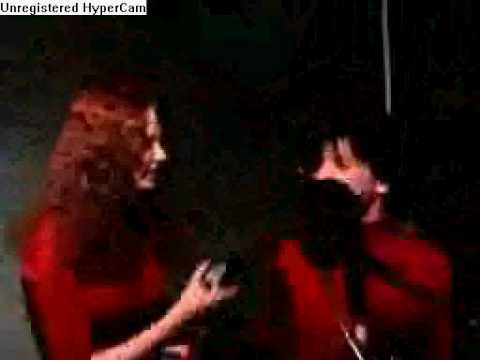 1 tag
1 tag
1 tag
1 tag